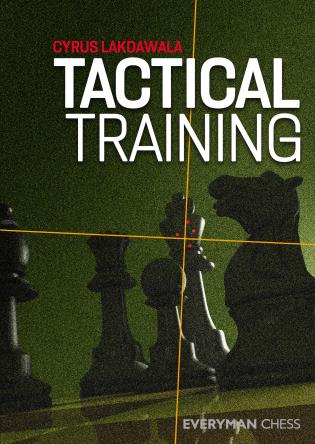 Stock:
Out of stock
When the product is back in stock:
Notify me!
In Tactical Training, experienced chess coach and prolific author Cyrus Lakdawala guides the reader through numerous tactical themes.
Topics include:
Checkmating patterns.
The 32 major combinational concepts.
Numerous positions ranked in terms of level of difficulty.
The final chapter focuses on a 2020 online match between Magnus Carlsen and Hikaru Nakamura, currently the top two ranked players in blitz, the form of chess where tactics predominate.