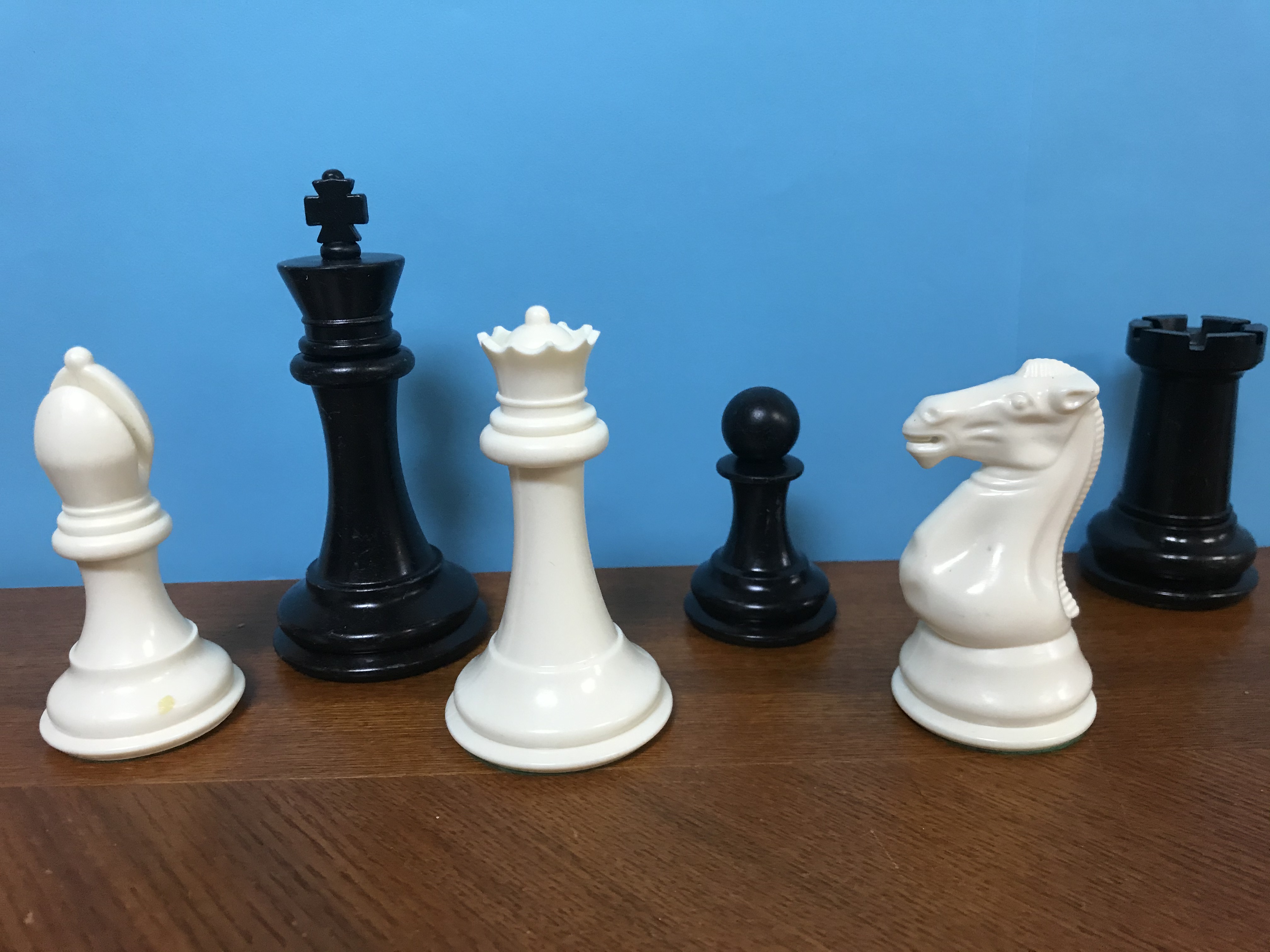 Click on image to enlarge.
This Super Collector Chess Pieces (4 1/8" King) set is the finest quality plastic chess set we have ever seen! It features beautifully designed pieces that are proportionally perfect. It meets all tournament standards and definitely gets a lot of attention at clubs and events. Each of the pieces is very heavily weighted to more than four times a tournament standard set. The set also comes with an extra queen of each color. This fits our chess board (20" x 20" with 2-1/4" squares - M-40).The heavy tournament chess pieces have been classified as quadruple-weighted. They are easy to play with and their weight makes them perfect for tournaments or blitz play. With a King of 3 ¾" tall and a 1 ½" base, these pieces meet all tournament regulations. The set includes extra queens as well!
They fit our chess board (20" x 20" with 2-1/4" squares).
Complete set of 34 chess pieces (includes extra queens)
King = 4.18" tall, 1 7/8" base
Gorgeously crafted
Quadruple-weighted
Thick all-felt base
One set includes:
White chess piece: 1 king, 2 queens, 2 knights, 2 rooks,2 bishop, 8 pawns
Black chess piece: 1 king, 2 queens, 2 knights, 2 rooks,2 bishop, 8 pawns