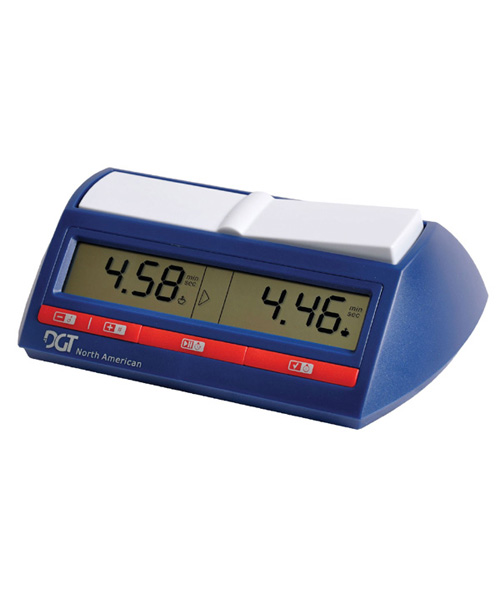 Click on image to enlarge.
The brand-new DGT North American clock uses 10 built-in algorithms to give a complete range of timing choices, plus elegant design to satisfy the most demanding chessplayer. Even multi-period delay settings are easy! Quick-set options permit instant set-up. Manual programming options are fast and intuitive and are automatically stored in memory.
Of course our new digital timer is a superb chess clock, but it also times any two-person board game—like go, shogi, checkers, and Scrabble©. All the bells and whistles, together with DGT's reputation for quality and accuracy!