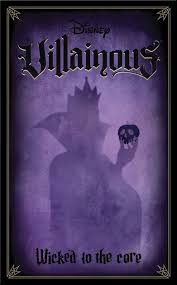 Stock:
Out of stock
When the product is back in stock:
Notify me!
In Villainous: Wicked to the Core, each player takes control of one of three Disney characters, each one a villain in a different Disney movie, specifically the Evil Queen from Snow White, Hades from Hercules, and Dr. Facilier from The Princess and the Frog. Each player has their own villain deck, fate deck, player board, and 3D character.
Villainous: Wicked to the Core is playable on its own, and its characters can also face off against those in the Villainous base game from 2018.