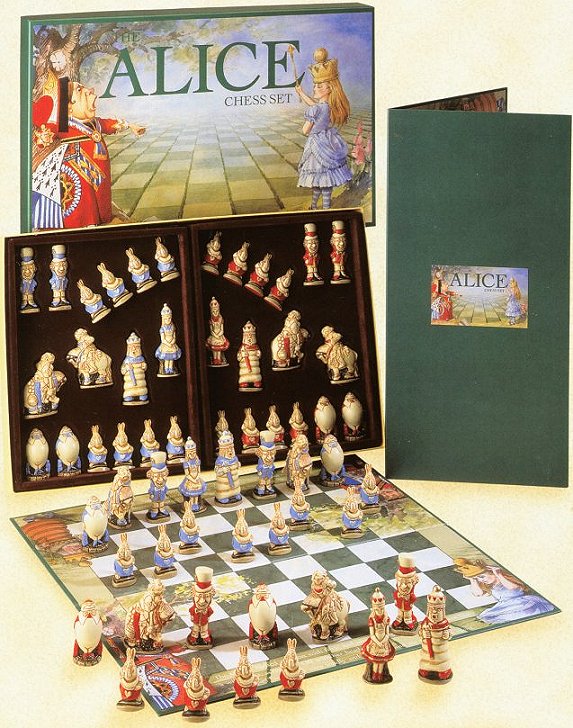 Click on image to enlarge.
Stock:
Out of stock
When the product is back in stock:
Notify me!
This Alice in Wonderland Chess set depicts many of the characters appearing in the Alice in Wonderland and Alice Through The Looking Glass books, movies and Disney cartoons. The hand-decorated characters include Alice, the White Rabbit, the March Hare, and the Queen of Hearts. They are made of pure ground Marble by the craftsmen of Studio Anne Carlton in England. The set also includes an illustrated, theme chessboard and a presentation case that protects and holds the pieces securely in independent compartments covered with soft Velvet. This Chess set has a high collectible value and is one of our most popular items. The King measures 3 1/2 inches tall.